Whether you are leasing out a house or renting a property the entire procedure of property management can be a hectic and overwhelming experience. This is where we, New Horizons Property Management Solutions, come in with our property management services. Since our foundation, we have been dedicated to cater to all your unique property requirements. We can boast of having a broad range of properties that will cater to everyone's needs. Our team of skilled managers deal in residential as well as commercial property; after discussing with you they will get to know your needs, wants, and desires, then accordingly will allot you a property to suit your requirements. Over the years, New Horizon Properties has built quite a name in providing trustworthy solutions, advice, and expertise in and around Doral, Miami Beach, Kendall, Hallandale Beach, and North Miami.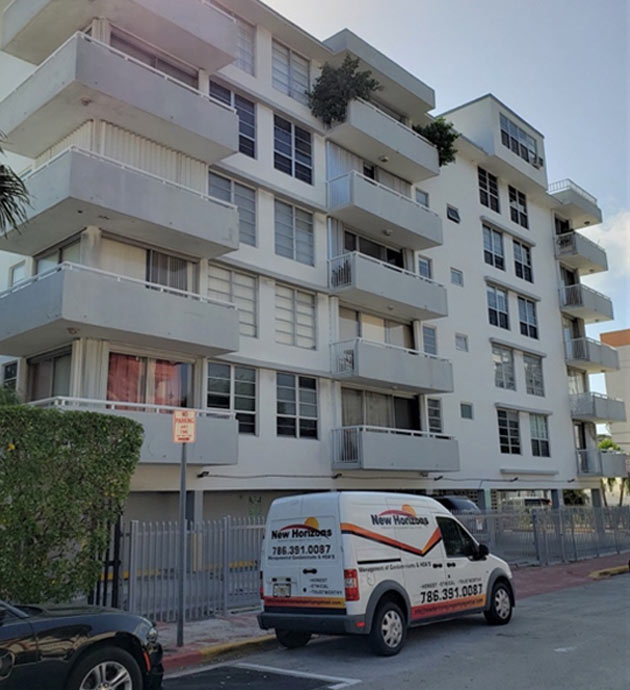 Below we have mentioned a few common features included in our property management services. Take a look. 
Marketing your rental property

 
We make sure that your tenant turnover is satisfactory and pleasant. We have an experienced team who is highly knowledgeable on how to market your property in order to fill in any vacancies. You can trust us to get your property leased off quickly to a trustworthy tenant.  
Handling maintenance and repairs

 
When we take the responsibility of your property, we even take care of the maintenance and repair works needed there which includes cleaning, electric work, and safety checks. We make sure to hire trained operators and spend every dollar wisely. 
Whenever you are considering of eviction you have to know what to do and what to expect in return. Every city has certain eviction laws, we make sure to abide by them while carrying out any eviction procedure. 
So, if you have any other questions about our property management services, you can get in touch with us on 786-391-0087.