HOA Management Companies, Condo Association Management, and Residential Property Management in Doral, FL
New Horizons Property Management Solutions has experience in a variety of residential property management situations in Doral, FL. From providing report management and other assistance for homeowner's association boards to assisting with budgeting and financial reports for condo associations, New Horizons is ready to help you. We can assist with lease agreements, property maintenance, and more for residential and commercial properties. What you need is a company that understands them all and can help you maximize the effectiveness of the properties and the boards. New Horizons Property Management Solutions is a management company with over 10 years of experience managing all kinds of residential property, condo associations, and homeowners' associations. We provide both HOA and condo association management services in Doral and the surrounding areas.
Homeowners Association Management Companies in Doral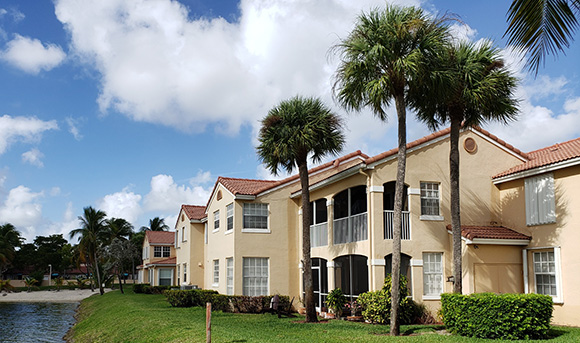 Homeowners association companies in Doral labor to effectively run communities and provide support and management to the homeowners that encompass these communities. One of the most basic elements of HOA management includes administrative services. In addition to the many administrative services that we provide to HOAs, we also provide complex accounting services that are up-to-date on state regulations in aspects of collections and compliances. Our HOA managers at New Horizons Property Management Solutions ensure that members of the community are in compliance with the rules of the association and enforce regulations in communities. We check not only for maintenance issues, but we inspect for rule violations, contractual specifications, and execution of board approved actions.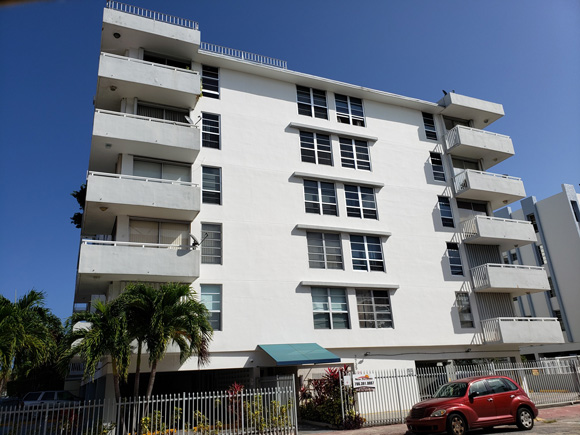 Residential Property Management in Doral, Florida
Issues of residential property management can be complex and overwhelming. Residential property managers provide additional support to landlords and make issues of property management easy and worry-free. We not only help you manage the everyday activities of your property, but we also assist in the various aspects of owning property and complying with rules and regulations. Some aspects that they can assist with include marketing your rental properties, handling maintenance and repairs, explanation of occupancy terms, responding to tenant inquiries, and more. With a reputation for quality service and integrity, residential property owners in Doral and the surrounding areas trust New Horizons Property Solutions as their primary residential property management company.
Doral Management Company
Though Doral itself was started as a golf course and hotel in the 1950s, it wasn't until the 1980s that residential developments started happening and people were moving in to live. Doral was officially incorporated in 2003 with a population surpassing 21,000 people. Today, Doral boasts 7 universities and colleges, with a variety of private schools, charter schools, and public schools. Doral also features several family activities, including Planet Air Sports, TopGolf, Doral Meadow Park, King's Dining & Entertainment, and more.